\
4 Best Marketing Strategies for Cannabis in Canada
Marketing cannabis can tricky. With so many rules and laws around the product and its promotion, it's difficult to know what to do. Huge advertising platforms (such as billboards and television ads) are off-limits. Where does that leave you?
This article will lay out our top 4 marketing strategies for Canadian cannabis companies.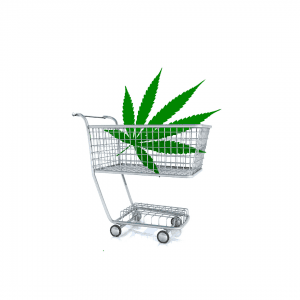 1 – Use your blog for content marketing
Using your blog to market your products and company is probably one of the easiest and cheapest ways you can bring attention to your cannabis brand. Using the concepts of inbound marketing, it's important to use your website content (usually your blog) to answer important questions for potential customers. Content marketing shows that you know what you're talking about, develops a relationship with the customer, gets your brand in their minds, and often propels them through your website to other posts and, even, products.
If you do the writing yourself/in-house you can almost do this for free – no extra fees required. Alternatively, you can hire a freelance writer which will still be much cheaper than paying thousands of dollars for advertising space.
As with any form of cannabis marketing, always be sure you are following appropriate laws and regulations.
What types of website content should you use?
Blog posts – Short, informal pieces on your blog which talk about one or two things in-depth. A blog post often answers a single question and often includes your (or your company's) opinion.
Articles – Long written pieces that are often posted to your blog but cover things more in-depth. These include links to reputable sources, sometimes have opinions but always include facts. You are currently reading an article.
E-books – Usually, between 15 and 50 pages long, e-books include information, graphics, and pictures for readers to explore on their own time, off of your site. These are often used as downloadable content to help get people onto your mailing list (i.e. – to download the book they must first sign up for your mailing list and have it sent to them).
Infographics – "An infographic is a collection of imagery, charts, and minimal text that gives an easy-to-understand overview of a topic."
Short videos – Videos are great because you can post them on your website, as well as Youtube and other streaming services which allows you to use the same content more than once.
Newsletters – Once you get people on your mailing list, use newsletters packed with information to keep them returning to your website and to keep your brand fresh in their minds. You can easily do this by adding excerpts from your blog with links to individual posts.
Podcasts – Podcasts are a great way to show your company's personality as well as its knowledge. Share marijuana-related information with listeners and plug your company as much as you want.
2 – Market your content on major Canadian marijuana websites
Another way you can use these marijuana-based websites, aside from straight advertising, is content marketing. Yes, you can market content on a website that is not your own. One key way to do it is through guest blog posts and articles.
You should cover similar topics to those you would cover on your blog, but try to tailor the content to the type of reader who usually visits the website you are writing for. The best way to do this is to spend some time reading posts and articles on the blog to get an idea of what their readers like to see.
Always focus on giving the readers what they want, not what you want. Yes, you are there to promote your own website and business. But you are also there to share your expertise by answering key questions that readers have – just as you do with your own blog.
Remember, when you are using guest blog posts to funnel people back to your own website you are probably going to have to offer the post to the website for free. This means that although you put work into it or hired a writer to make a fabulous blog post you will have to basically "trade" it to the website in exchange for the promotional opportunity.
3 – Advertise to consumers (legally) where they are
All of these rules, regulations, and promotional prohibitions leave one wondering: How do I connect with consumers?
This is an especially large problem for those companies operating predominantly online. It's easier to get your product in front of consumers when you place it in a brick-and-mortar store. But if your storefront is digital how will consumers know you are there?
You can connect with consumers on websites like The Leaf Cannabis News. Interestingly, they even have age restrictions on the website which can filter out advertisements and promotions for younger visitors (provided the person honestly enters their age when visiting).
A few other Canadian websites your company might want to consider include the following:
4 – Do interviews for marijuana-based magazines, blogs, and podcasts
Those very same websites, magazines, etc. that you advertise on and write guest posts for are great places to secure interviews. Oftentimes, all you have to do is ask, since the research and content will nearly be free for the website/podcast/etc. that is interviewing you.
Interviews are great because they are very focused on you, your company, and the knowledge you can share. When writing a guest blog post you are supposed to focus on the topic, not your company. Interviews, on the other hand, often make the focus all about you. Sometimes they are about your expertise. Other times they actually profile your company (which can be a huge endorsement).
BONUS – Use SEO strategies to make sure you are found
We cannot stress this enough. Search engines need to find your website easily. Otherwise, it won't matter how much great content you have there, people will rarely find you when they are looking for it.
Since traditional advertising is often out of the question, you will find that you rely on your blog and other inbound marketing strategies to get your brand in front of your target audience. Using SEO best practices helps your website come up in search results when people ask questions related to the content you provide.